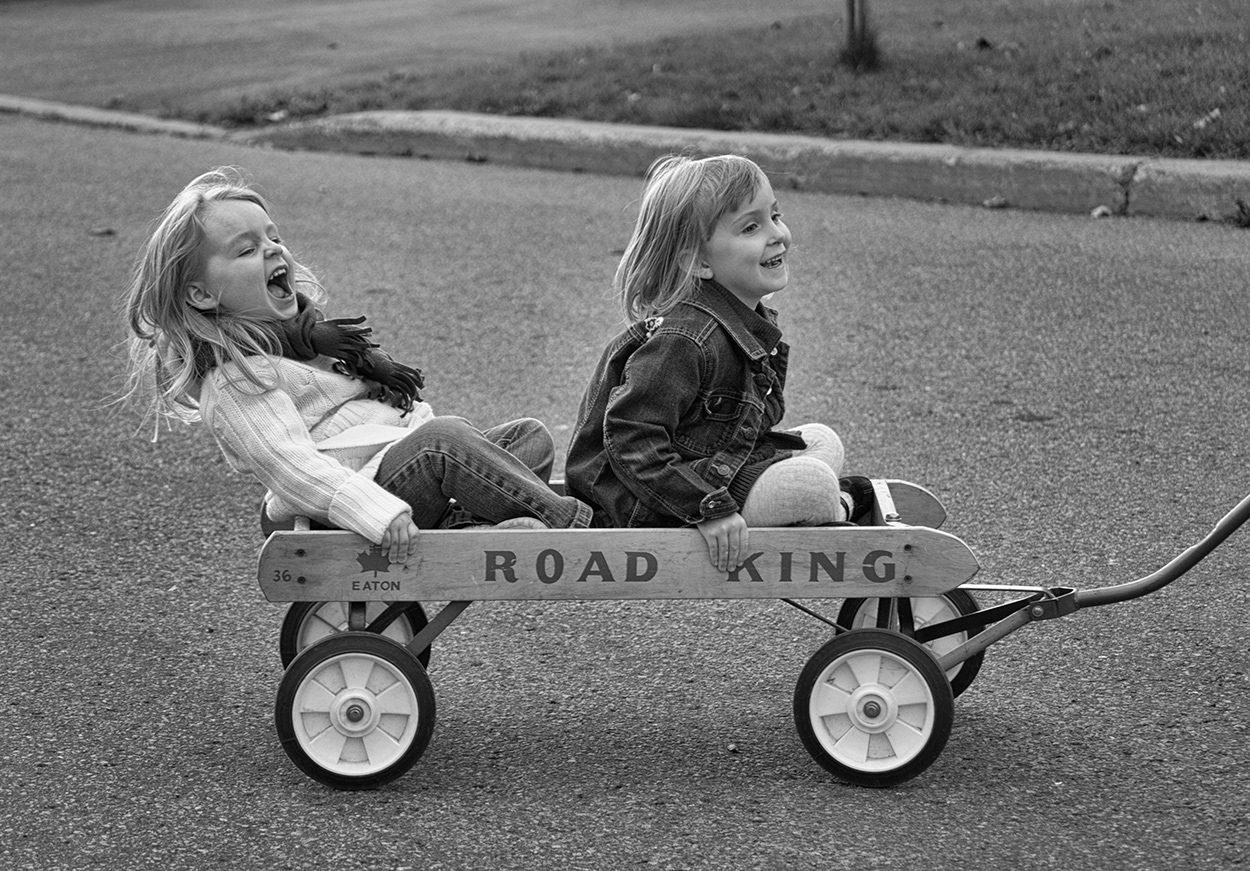 This is an easy photograph to like. Two young girls (my daughter and her friend) are being pulled on a wagon, laughing and smiling, while one of them leans back with abandon. The photo feels nostalgic and timeless at the same time. It makes me smile any time I look at it. 
It was the kind of day looking back, I wish you had a lot more of. Young kids playing at simple childhood games on the block, while we parents, never too far away, sipped porch drinks on the cool October day. 

Out of all the photos I took that afternoon, this one managed to perfectly capture the mood of the day and the simple joy of childhood play.


Today my kids have both hit double digits. They are much more likely to be in their rooms on their devices than outside. 
I suppose it's a good part of why I took these photos in the first place. 
Time is fleeting and every moment is precious. A camera freezes time, captured in this way they are children still, even if only in the frames of a photograph.